About Us
Helping You is What We Do
At Royal LePage Prime, our objective is simple - to help our clients achieve their real estate goals and do so in a manner consistent with the values that have made Royal LePage Canada's most trusted name in real estate.
About Royal LePage Prime
Since 2001, Royal LePage Prime has served Winnipeg's real estate community, growing into one of the city's largest and most productive real estate brokerages.
With strong leadership and a cohesive unit of REALTORS® and staff, Royal LePage Prime has created a positive professional culture that is centered around our clients.
With industry leading training programs, innovative technology, full-time administrative support, and a multitude of other value-added services, Royal LePage Prime is committed to unparalleled service for our clients and agents alike.
Our Team of Trusted Professionals
Royal LePage Prime is the real estate brokerage it is because of the hard work and commitment of our incredible team.
Dedicated Management Team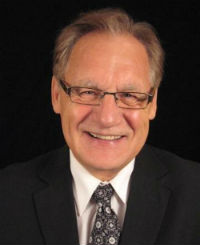 John Froese - Broker/Owner
John is the Broker and Co-Founder of Royal LePage Prime Real Estate. He entered the real estate business after a teaching career, and over the past 40 years has become an expert in the operation of real estate brokerages, as well as providing direction to organized real estate through directorship of WRA, MREA and CREA.
John's excellent training, experience, and accumulated wealth of knowledge makes him one of our company's greatest assets.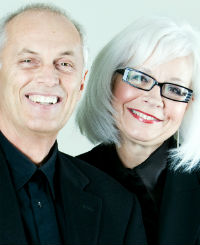 Wayne & Ruthe Penner - Broker/Owners
Founding partners, Wayne and Ruthe bring over 65 years of dynamic experience and expertise to Royal LePage Prime. Their consistent high performance has earned them many industry accolades and awards.
Over the years, Wayne has - and continues - to have major involvement with the development of new subdivisions new condos which bring many sales opportunities to our agents.
Ruthe has a keen sense and dedication to the industry, and was elected as the President of both WRA and MREA, as well as receiving the CMHC/MREA Most Distinguished Realtor Award in 2010.
She is passionately active in the RLP Shelter Foundation, and is the heartbeat of our many social, community, and fundraising events.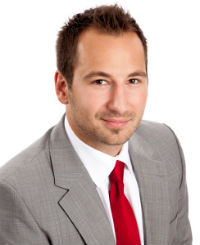 Michael Froese - Managing Partner
Michael has been licensed in real estate since 2007 and quickly became a top-producing salesperson for Royal LePage Prime.
Recognized with the Award of Excellence in 2012, Michael knew that in order to be successful in serving customers, simple satisfactory service would not be good enough.

In 2011, Michael earned his Broker's license and became firmly entrenched in training and equipping our sales force. He brings knowledge of the industry, warm approachability, contagious energy, and inherent business sense that makes him an excellent resource to our team.
Support Team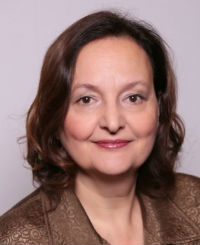 Zdenka Brnjas - President of Operations
Affectionately known as 'Z', Zdenka has been working with John and Wayne for over 30 years. With her wealth of experience, Z is the go-to person for the day to day operations of the brokerage.
Annie Brnjas - Support
Annie has been with us for just over three years. She brings a hard-working attitude and a detail-oriented way of thinking to our team.
Mark Penner - Consulting Partner
Mark continues to be an established presence in the real estate industry. Combining leadership skills gained during a successful career in education and a passionate investment into the field, Mark is able to provide a distinctive expertise to his clients, peers, and partners.
Together with his "boots on the ground" experience and a people first philosophy, Mark imparts a practical and insightful understanding of the industry to his colleagues. He is fervently engaged with the leadership team in strengthening its vision of excellence for Royal LePage Prime.
Cindy Romaniuk - Support
Cindy has been with our team for over 10 years and is a delight to work with. Cindy knows all the ins and outs of deal processing and conveyancing.
Rhoda Neufeld - Receptionist
Rhoda is our first contact specialist, and has been for over 25 years. Always brimming with cheer, Rhoda is entrusted with welcoming all of our customers face-to-face and over the phone.
She is extremely musically gifted, as evidenced by her Happy Birthday songs for each and every member of our team.
Award Winning Service
In 2015, Royal LePage Prime was honoured with the A.E. LePage Brokerage of the Year for the Prairie Region (Alberta, Manitoba, and Saskatchewan).
The A.E. LePage Award for Brokerage of the Year is the highest honour awarded to the Royal LePage brokerages. This award recognizes Royal LePage brokerages that have demonstrated exceptional leadership, engagement, growth, and performance.
Helping Women and Children Rebuild Their Lives
Because we are committed to strengthening the communities where we live and work, Royal LePage is the only Canadian real estate company with its own charitable foundation.
The Royal LePage Shelter Foundation is Canada's largest public foundation dedicated exclusively to funding women's shelters and violence prevention programs. Every dollar raised goes directly to helping the more than 30,000 women and children who are served each year by the shelters and support programs we fund.
Since 1998, the Shelter Foundation has raised more than $24 million, and currently supports 200 local women's shelters and national partners. Our agents donate a portion of their commissions, while Royal LePage offices across Canada hold local fundraising events. Our brokers, agents and staff also volunteer and provide in-kind goods to benefit the women and children residing in their local shelters.

Since 2011, Royal LePage Prime has raised over $60,000 to help support the Royal LePage Shelter Foundation. To read brave stories of hope from families whose lives have been touched by abuse or to learn more about domestic violence, please visit the Royal LePage Shelter Foundation website at www.shelterfoundation.ca